BTX Roman Skylight Blind System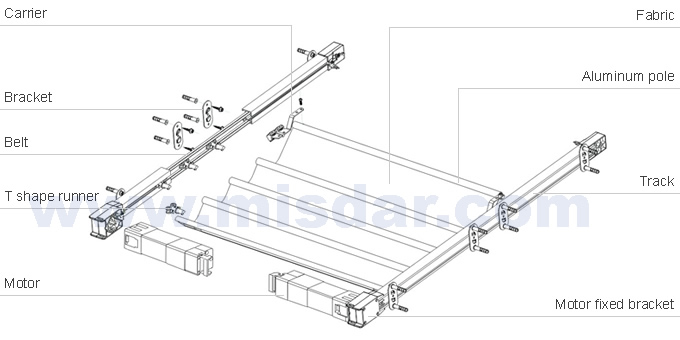 Roof skylight roman shade system can be fabricated with both custom fabrics and in custom shapes. a wide selection of the very latest motor control technology are also available to give you the widest choice in folding shades solutions.
With the largest selection of high quality folding shades and the motorized and manual systems to control them, Shading Systems, Inc.
Suitable for solariums, sunrooms, and even greenhouse-like interior spaces.
Accessories List