ME3200 Curtain Motors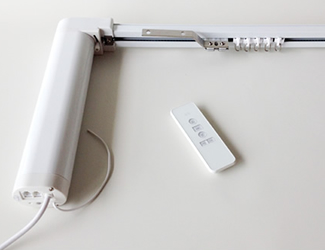 Curtain motor is mainly used for horizontal ourtain,which is widely used in hotel rooms ,office and flat. Motorized curtains are not only part of the decoration they bring your home to life.

With Misdar curtain motor solutions,you have the freedom to create the right ambience with just a simple touch of the remote control.

Electric curtain motor solutions are equipped with the latest innovation- a belt driven system,whose smooth and quiet operation ensures that your customers enjoy complete peace of mind.
Motor unit main features

1. AC 110-240V input
2. Soft start
3. Manual operation when power off
4. Automatic limits on end stop
5. Soft stop
6. Intermediate position
7. Touch motion with 2 sensitivity settings
8. Built-in radio receiver

Control options

1. Dry contacts
2. Infrared
3. Wireless remote
4. RS485/RS232 digital technology
5. Home automation
6. Timer control

Function explain

1. Curtain motor is AC 110-240V, quiet design, single motor can load 50kgs.
2. Soft start, soft stop
3. Intermediate position
4. This drapery curtain motor with electronic limit, no need to set the limit position by hand, it greatly shortens the debugging time.
5. when you use hand to pull the opening or closing curtain, the automatic curtain will automatically stop if meet resistance.
6. If use hand to pull the curtain lightly, the motorised curtain track will run automatically and stop until fully opened or fully closed.
7. When the power is off, just do as we do to a common manual operated curtain, we can lightly pull the curtain to open and close.
8. Adopted the strong steel belt, not easy to distort for last the using life.
9. The motorized curtain rod can be make into the straight and bend shape, the maximal width of one motor is 8m
10. Wireless control, infrared control, manual switch and group control can be achieved
11. Suitable for home, hotel, office, meeting room and villa etc.

System Description