Shangri-la Blinds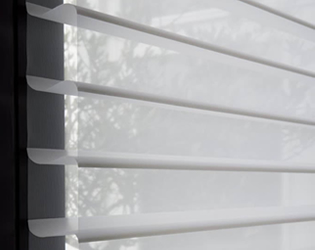 Shangri-la blind, also called silhouette blind or sheer blind are refined, elegant and versatile window treatments. sheer horizontal blinds feature two sheer fabric facings over soft fabric vanes.

Shangri-la blind feature a light filtering material between hanging fabric or vinyl vanes.

Silhouette blinds are operated through traditional pull cords and continuous cord loops , of course, that can made in motorized and control by remote or you can connect with your smart home

Shangri-la blinds will allow a substantial amount of light to pass through which will affect what room you install them in. If you want to have sheer shades in your bedroom or bathroom you should consider adding drapes or curtains for more warmth, light control, and privacy.

For living rooms or dining rooms where the level of privacy required is much less, sheer shades will be fine on their own.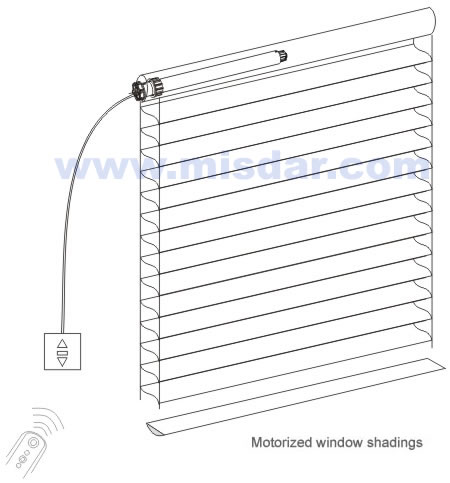 Motorized silhouette blind is a expanded product of electric roller blinds, it is a sheer elegance blinds and mostly be used in hotel and high-end residential bedroom,office windows and other place.

The fabric of motorized sheer blind has two kinds which are translucent and sun-shading. Material is 100% polyester fiber cloth,surface and back are double layers gauze structure, the middle layer is polyester fiber cloth and can be opened or closed that provids a translucent effect.

Curtain cloth is usually treated by a special anti-static, dust, dirt and mildew treatment and can effectively resist dust in the air, moisture,splashing objects, or fingerprints and have strong dirty resistance performance.

When blinds in a vertical shading status, once press switch button,no matter where the silhouette blind in that can achieve shading state automatically.