MD2400 Motorized Venetian Blinds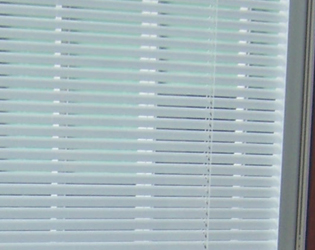 Indoor motorized aluminum venetian blinds is a new energy-saving product that the slats are installed in the hollow of glass,the traditional venetian blinds and insulating glass combined into one which can save space and realize heat insulation of hollow glass and shading integrated performance.

Slat of hollow electric venetian blinds run up and down with 180-degree flip function,closing with magnetic control devices and lifting equipment,in order to operate the venetian blinds slat.

It has good sun control performance and can improve the heat insulation ability and light environment, it is widely used in energy-saving door and window.

Electrical venetian blind system for 16 mm or 25 mm aluminium slats, many slat colours to choose.

DC 24V motor to drive, low noise and large loading, collect the lightings through adjust slat angle.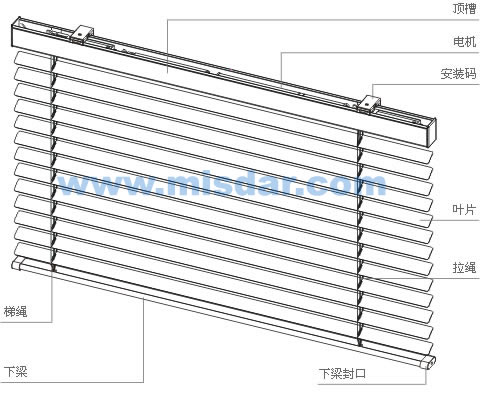 Electric hollow aluminum venetian blind characteristics:

Noise resistance: hollow aluminum blind system has unique structure,it's noise performance can be up to 33dB
Sun-shading: venetian blinds which is installed in the hollow can be adjusted by angle to get natural light, fully shading and other function.

Environmental: both aluminum motorized venetian blinds slat and glass are not polluted in the process of production.And because venetian blinds slats are in the sealed hollow glass,permanently sealed to ensure slats clean and without pollution which can avoid the complicated cleaning work.

Energy saving: K value ( heat transfer coefficient ) of hollow glass is lower than single-glazed glass, normal holoow glass k-value is 2.8w/m2k, Single glass is 6.0w/m2k, venetian blinds hollow glass is 1.8w/m2k in the best situation.
In summer, it can block sunlight and reduce the indoor temperature; in winter, it can adjust slat angle to get lighting and heating that increases the indoor temperature.
No matter using air-condition or heating,it can significantly reduce the energy consumption to use venetian blinds hollow glass.

Securtity: use double-layer goughened grass which has stronger wind and outside force resistance ability.
High-rise buildings and seaside building adopt hollow glass appropriately; in addition, because venetian blind hollow glass replaces the traditional cloth curtain, it greatly reduced fire hazards.