Ripple Fold Motorized Curtain Tracks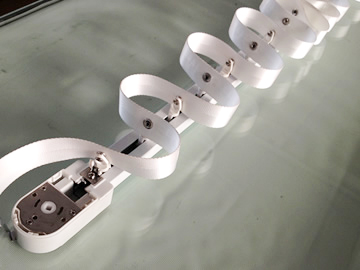 Ripple fold curtains provide the consumer with the ability to create a beautifully folding curtain in materials that would prviously not suited the came situation.

It allows the user to create a flowing curtain with wave like pleats that roll smoothly like a drawn curtain in a theator.

Wave and S-Fold curtain headings are an exciting new contemporary style which allows curtains to hang in a continuous wave which is smooth, simple and elegant.

Bold statements can be achieved when this heading is used in combination with blockout roller-blinds and wave/s-fold sheers.

This new heading style is very popular with architects and designers completing their vision of style and elegance.



Motorized Ripple Fold Curtain Track System
Quiet design, AC 110~240V.
Curtain motor is quiet design, single motor can load 85kgs
Soft start, soft stop
Intermediate position
This drapery curtain motor with electronic limit, no need to set the limit position by hand, it greatly shortens the debugging time
when you use hand to pull the opening or closing curtain, the automatic curtain will automatically stop if meet resistance
If use hand to pull the curtain lightly, the motorised curtain track will run automatically and stop until fully opened or fully closed
When the power is off, just do as we do to a common manual operated curtain, we can lightly pull the curtain to open and close
Adopted the strong steel belt, not easy to distort for last the using life
The motorized curtain rod can be make into the straight and bend shape, the maximal width of one motor is 8m
Wireless control, infrared control, manual switch and group control can be achieved
Suitable for home, hotel, office, meeting room and villa etc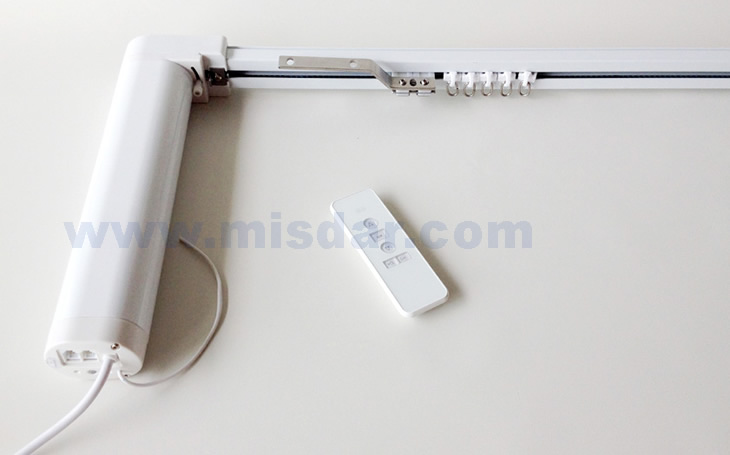 System Drawing