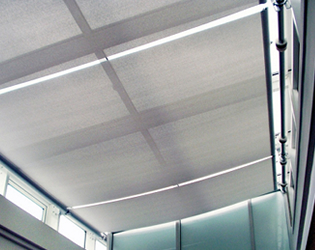 Motorized skylight canopy blinds offer the most amount of flexibility, especially for shades which are located higher than manual telescopic operating poles can reach.

With the use of multiple unit remote controls and switches, a number of shades can be opened or closed at the same time. In addition, the programmable timer gives more flexibility and control options than ever offered before.

Motorized skylight roller shades need to be custom ordered.
Skylight Shades are ideal for windows that function as a skylight sun shade.

They offer privacy and light control in rooms that have high ceilings, protect against UV damage and help insulate your home, lowering your energy bill.

Both a skylight pole and motorization is available to facilitate opening and closing of the shades.

System Drawing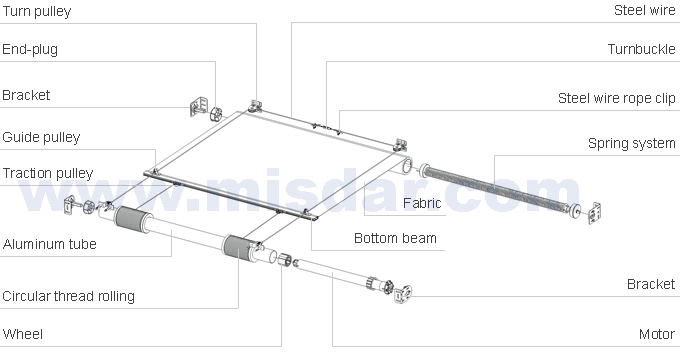 Spring Tension Motorized Skylight Roller Blind System – Dual Tube application using heavy duty spring mounted in take up tube and motorized fabric tube.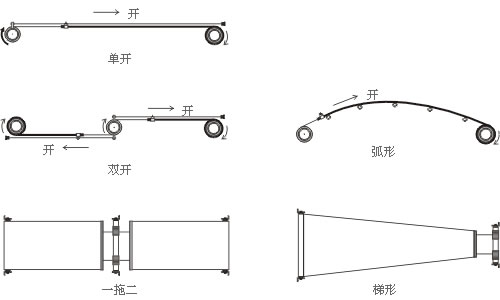 Indoor ceiling curtain sun shade is assembled by motor,driven device, supporting components and canopy blind. The angle between fabric and level is less than 75 degrees that use for shading device of transparent roof in horizontal, inclined, curved position.

Ceiling curtain is divided into skylight roller blinds, folding ceiling curtain , pleated ceiling curtain , Rolling shaft ceiling curtain is divided into FTS Skylight canopy blinds and TFS Skylight rolling blinds.

Product function: sun-shading, anti-dizzy, prevent interior temperature effects and reduce energy consumption.
Applicable places: glass ceiling, sun room and others.