System Drawing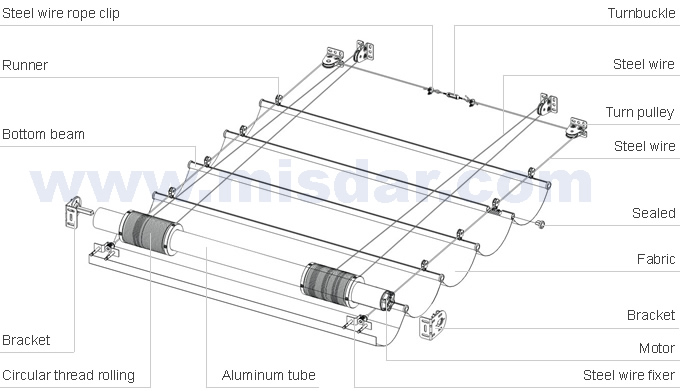 1、Tubular motor driver.
2、Steel wire transmission.
3、Single open and double open.
2、The maximal space 35 square meters,one control two or one control three if the width over 3.5m;
3、Water wave effect after strength;
4、Control methods:Wireless、Infrared、Manual ect.
5、Suiable for mall、stadium ect.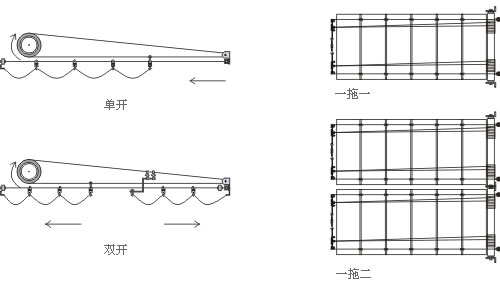 Indoor roof blind is assembled by motor,driven device, supporting components and blinds. The angle between fabric and level is less than 75 degrees that use for shading device of transparent roof in horizontal, inclined, curved position.

Ceiling curtain is divided into skylight roller blinds, FSW folding ceiling curtain , pleated ceiling curtain , louvered ceiling curtain . Rolling shaft ceiling curtain is divided into FTS Skylight roller shades and TFS Skylight rolling blinds.

Product function: sun-shading, anti-dizzy, prevent interior temperature effects and reduce energy consumption.
Applicable places: glass ceiling, sun room and others.